Energy-efficient pellet factory in Tanagura: production and fuel at the same time.
A cogeneration plant was installed at a seed pellet factory in Tanagura, Fukushima Prefecture, to reduce CO2 emissions and the cost of pellet production.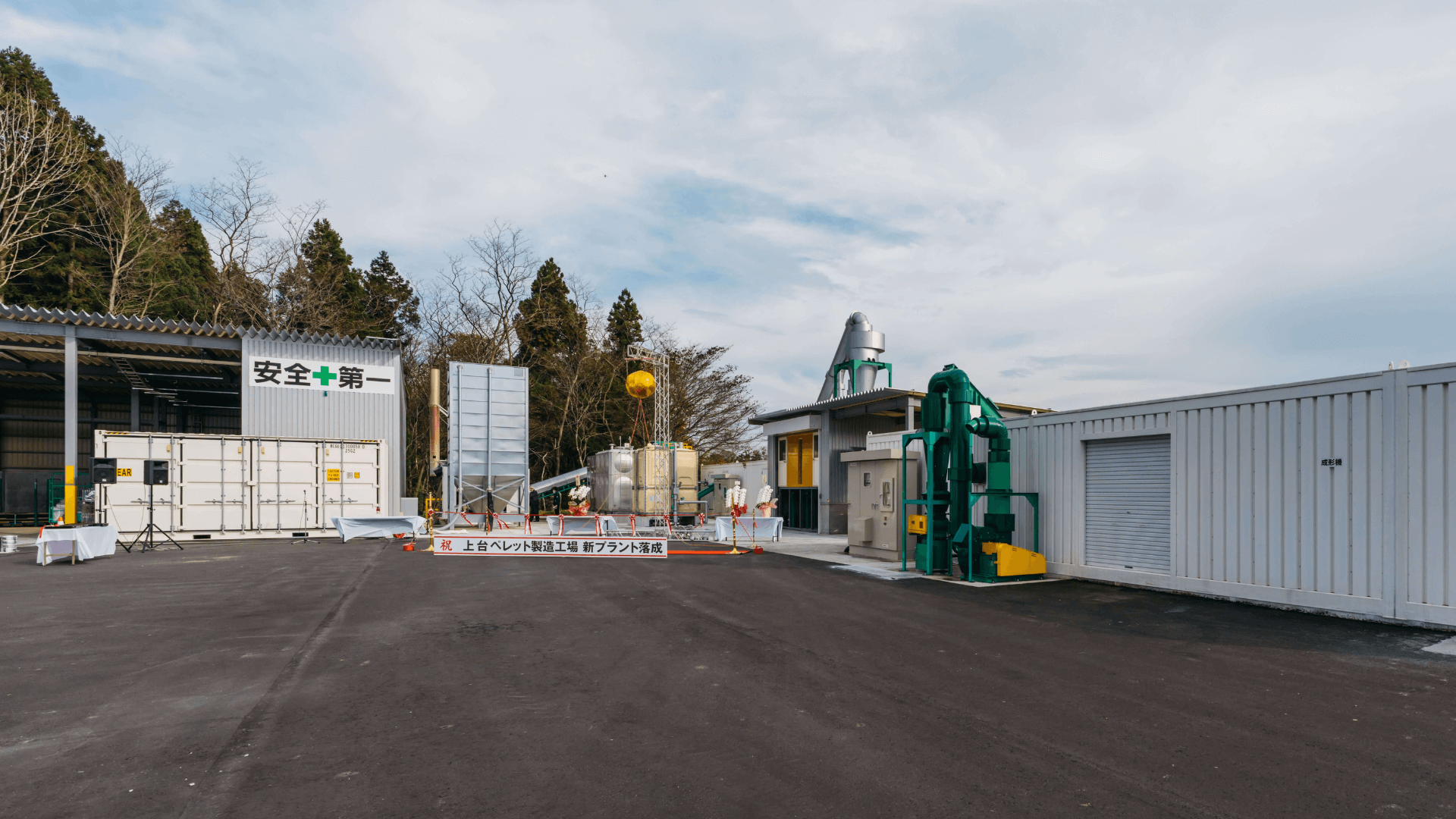 Goal of the factory:
Reduce cost and carbon footprint for pellet fuel.
Solution:
The ENTRENCO "E4" pellet biomass cogeneration plant was installed.
The heat is used for drying sawdust.
The use of built-in tanks for pellet production has minimized the construction time.
Local, sustainable energy production for the mill's own needs.
Facts Seed Pellet Factory Tanagura
Running pellet-biomass power plant
Power generation
E4: 50kWel for the seed factory's own needs
Heat generation
supplies 120 kWth
Special advantages
Electricity and heat from the CHP are used as energy sources for pellet production.
Would you like to know whether a biomass cogeneration plant is worthwhile for you? Get in touch with us. We will be happy to advise you.
Contact us