Our Biomass CHP Units
The compact and clean solution
GALLERY
Our Products in Use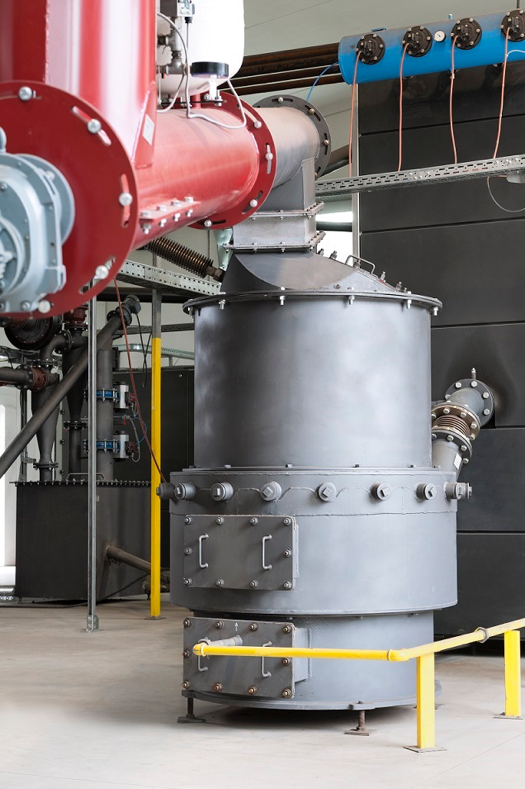 Mühlbach / South Tyrol
Our wood gas plant for a glulam manufacturer in Mühlbach/South Tyrol went into service in October 2013. The special feature: The plant is not fired with wood chips but with wood briquettes. This required extensive research and testing in advance. Our wood gas plant runs in continuous operation day after day, year after year. It is reliable, low-maintenance and an indispensable part of our production process.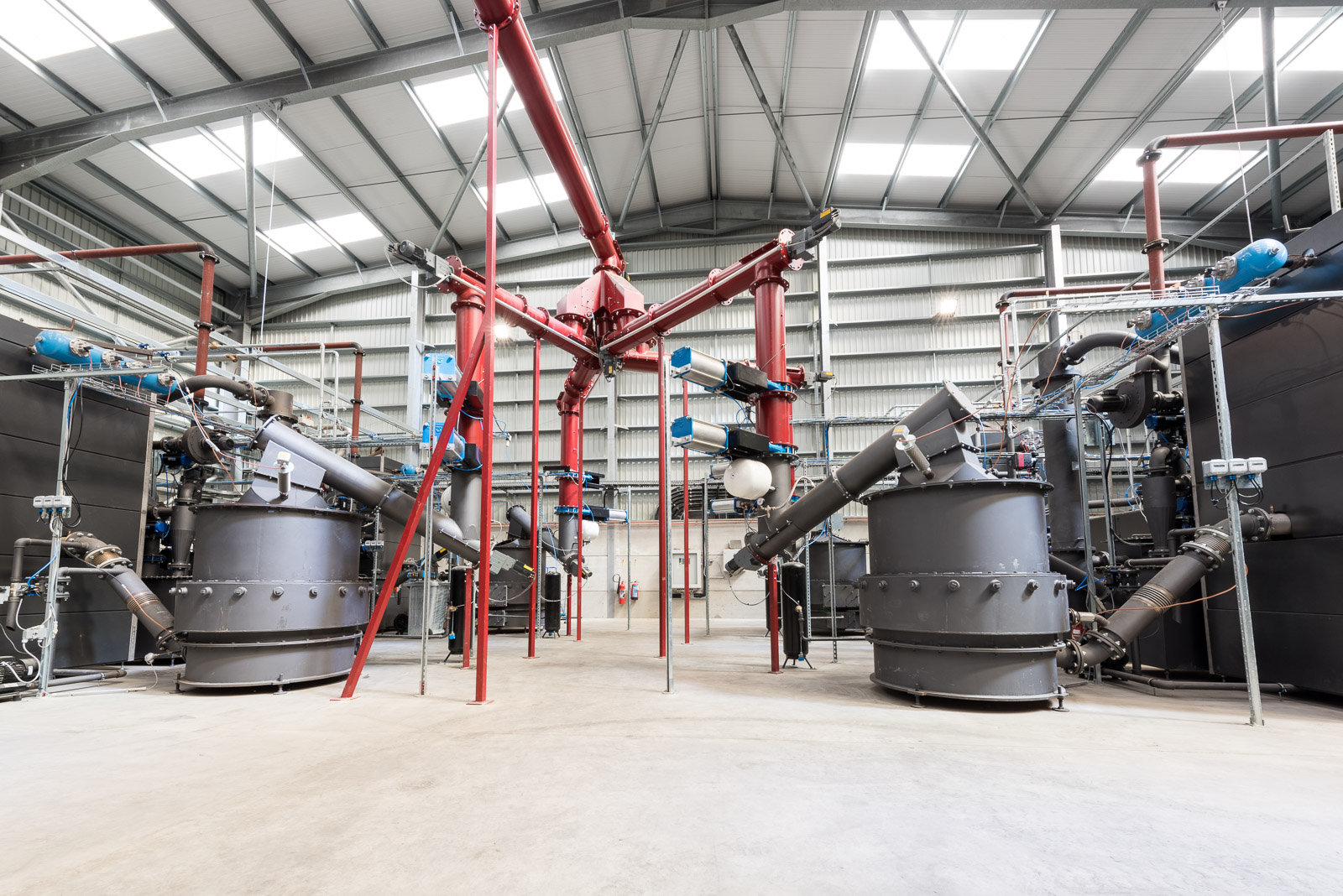 Dalquhandy / Scotland
A larger plant equipped with 8 modules is located in Scotland. This has been in operation since summer 2017 and reliably produces 1 MW of electricity and the corresponding heat output.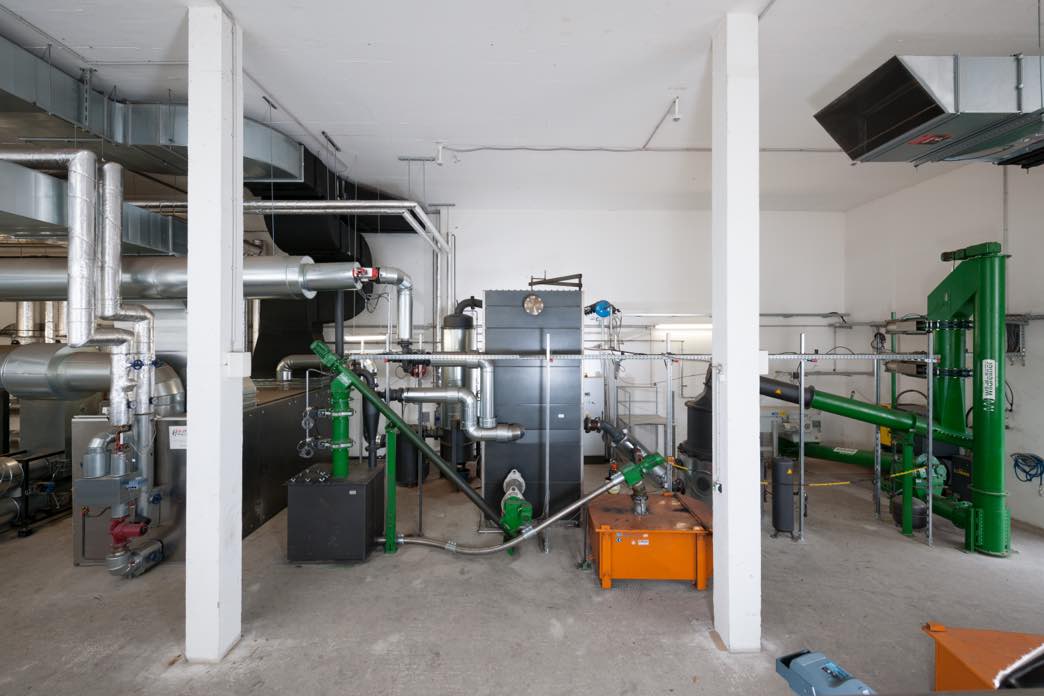 Bamberg/ Germany
In Bamberg, an adventure pool is heated by means of our wood-fired power generation plant. The plant is purely heat-led. It has been providing reliable service since 2011.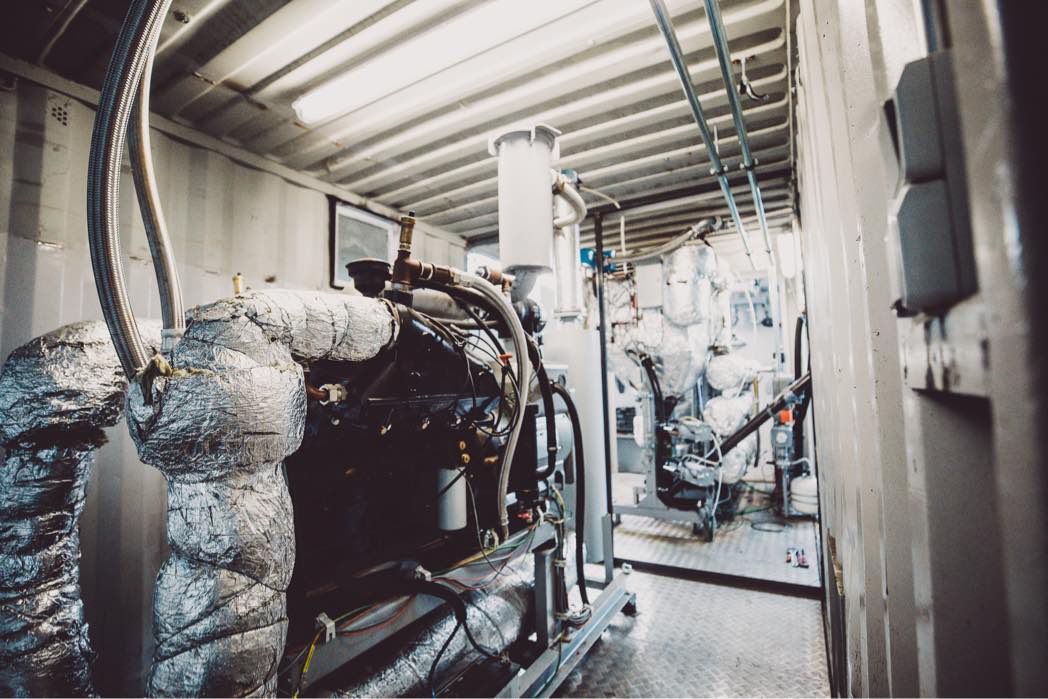 Kushima Hospital / Japan
In 2021, a pellet-fired E4 CHP and high-efficiency chillers/heaters were installed at Kushima Hospital.
Fields of Application
Electricity and heat production can be used in different ways, depending on your needs. Here are a few examples.
PROJECTS WITH PROCESS HEAT
Mühlbach, South Tyrol
A manufacturer of glulam beams in Mühlbach, South Tyrol, connected a 125 kWel plant to the grid in October 2013 and is currently supplying 139 kWel.
The special feature: The plant is not fired with wood chips but with wood briquettes.
Annual operating time: +8,600 hours

Wegscheid, Germany
The prototype plant has been in operation in Wegscheid since 2009 and generates 125 kWel.
The electricity is fed into the utility grid, the heat is sold as process heat to three neighboring companies and used for heating.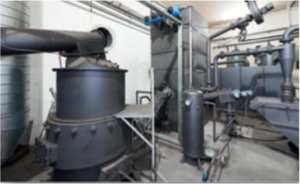 PROJECTS WITH COOLING
Sampeyre, Italy
In early 2014, a 125 kW + 65 kW plant was commissioned in Sampeyre, Italy. The customer, a salami producer, uses the electricity and converts the generated heat into cold.
Special feature: "Hot version", heat is extracted at 105°C.
Annual operating time: +8,200 hours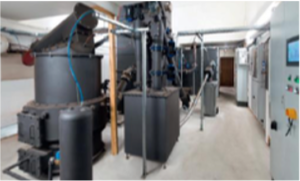 Are you interested?
Contact us now free of charge and without commitment. With a short information about your needs, the location of your company and what your expectations are, we can advise you on how a biomass CHP system can be used in your company.
Contact us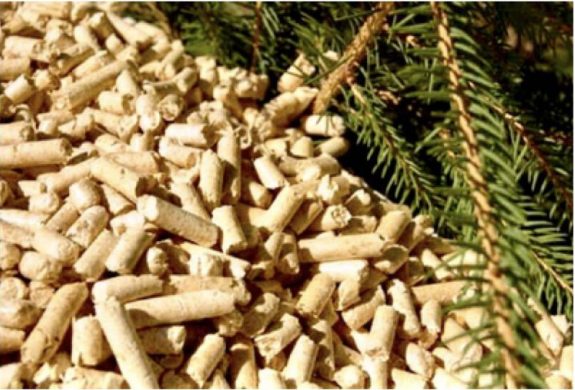 Pellets
Wood pellets are pressed wood products, which are mainly made from sawdust. Since they have a uniform shape as well as high quality, they are very suitable for our biomass cogeneration plant. The pellets are transported to the boiler via a conveyor belt.
Advantages
- Space-saving alternative, as the pellets are ready for processing
- High standardization and thus good combustion
- The clean and tidy alternative
- Less service and maintenance of the machines
Wood Chips
Wood chips are produced from residual wood, e.g. from forest wood, from sawmill by-products or from industrial residual wood. Wood chips are particularly suitable as a fuel for combined heat and power plants in rural areas, as more space is needed to store the material. The wood chips are transported to the wood boiler by a conveyor belt. Here, wood chips are not burned directly, but first gasified in a wood gasifier.
Advantages
- Inexpensive material
- Easy to use for sawmills or other woodworking industries
- Supplier market is very developed and therefore the deliveries are easier to plan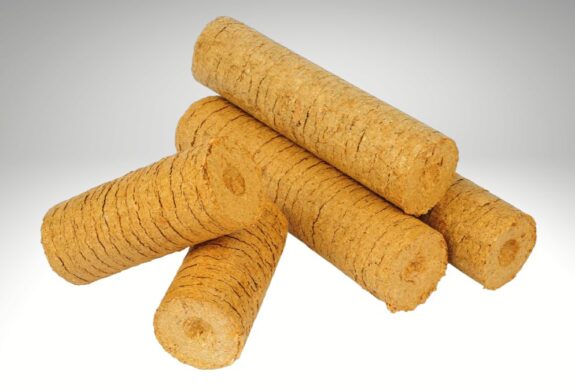 Wood Briquettes
Wood residues from wood processing, such as planing or sawdust, are compressed into wood briquettes.
Advantages
- Inexpensive material
- Easy to use for sawmills or other woodworking industries
- Supplier market is very developed and therefore the deliveries are easier to plan
Do you have questions?
We have compiled the answers to important questions for you.
Is a biomass CHP unit worthwhile for my company?
A biomass CHP unit with wood-fired power generation is particularly worthwhile for companies that require constant large amounts of thermal energy for their operations – even in summer. This is because a biomass cogeneration plant is only maximally economical if it operates at full load for a certain number of hours per year. Alternatively, excess heat energy can also be converted into cooling energy in the summer.
What are the requirements for the use of a CHP unit?
Our CHP units generate electricity and heat all year round. Therefore, there should be sufficient electricity and heat demand throughout the year.
Technical requirements:
To ensure a smooth start-up of the system on site, the customer will provide the following on-site installations:
Foundation with sufficient access to all system components
Sufficient building (if installed indoors)
Sufficient air supply with adequate circulation rate (if installed in the building)
Three-phase connection with 400 V, 100 A
External fuel silo in close proximity to the E5 unit.
Space for conveyors and storage
Space for ash house for ash discharge
Heat extraction (5000 l/h ∆T 25°C)
How much does a biomass CHP unit for wood-fired power generation cost?
A plant for wood-fired power generation is a very individual solution, where the investment costs and also the running costs can be very different. In addition, the various fuels and, if applicable, their processing also result in varying costs. Depending on the application in the process or in the building, different subsidy amounts also come into play, so that a generalization of the total costs is hardly possible.
What fund support options are available?
Companies that use wood-fired power generation by means of a biomass cogeneration plant to generate energy and thus make a contribution to climate protection receive financial support at many levels in Germany. In addition to the feed-in tariff for surplus electrical energy, the German Federal Ministry of Economics and Export Control (BAFA) supports corresponding projects.
The Kreditanstalt für Wiederaufbau (KfW) also supports climate-friendly rethinking with development loans and repayment subsidies of up to 55 percent of the eligible costs. And the individual German states and regions also reward the use of biomass CHP units as progressive and environmentally friendly energy generation.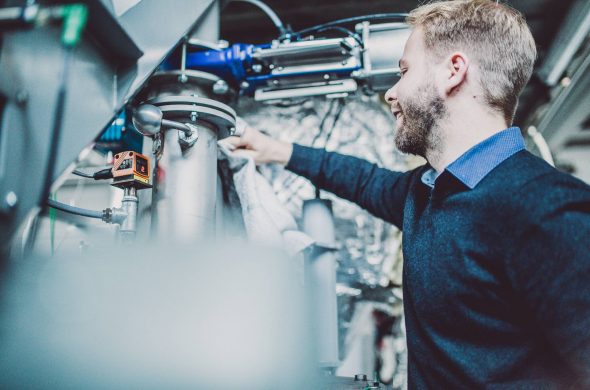 Services
In the field of biomass, wood chips are the most favorable
form of heating compared to fossil fuels.
To Services