WegscheidEntrenco
Bioenergy Solutions engineered in Germany
Sustainable energy supply with biomass cogeneration plants.
Contact us
We develop solutions for sustainable energy supply from biogenic residues for electricity, heating and cooling.
We turn innovative trends into sustainable, economical solutions.
Our biomass combined heat and power plants (CHP) use solid, renewable fuels such as wood pellets, briquettes or wood chips.
This saves you energy costs, makes you independent of fossil fuels and makes an important contribution to climate protection
through the use of renewable raw materials – around the clock.
OUR TURNKEY BIOMASS CHP PLANTS
Our product range consists of three types of plants: 50 kWel for wood pellets (E4) and for wood chips (E5) and 135 kWel for wood chips and briquettes. All plants produce wood gas, which is used in a CHP unit to generate electricity and heat.
We thus cover the most common needs in many of our customers' applications.
The overall plant is configured according to the customer's requirements. It also consists of at least one storage tank and the necessary conveyor technology. Additional peripheral equipment can be supplied if required.
The reasons why a biomass CHP system is the right solution for your company
Our biomass CHP units are optimally designed by their performance to meet the requirements of companies such as farms, hotels, spas, residential complexes or public institutions such as schools or hospitals. Thanks to the simultaneous production of electricity and heat, the CHP unit can cover both the company's own needs and be used to supply electricity to the public grid. There is the possibility of fixed feed-in tariffs or direct sales with interesting market opportunities.
Independence from fossil fuels
By using biomass, a company can operate independently of fossil fuels. In this way, you simultaneously reduce risks to your energy supply and increase sustainability.
Lower energy costs
By switching to biomass CHP units, you can avoid the rising cost of fossil energy. With our biomass CHP units, you can save up to 30 percent on energy costs.
Contribution to climate protection
By using wood as biomass, the raw material cycle is CO2 neutral. In addition, we use residual and waste wood. Due to the high efficiency of up to 85 percent, our CHP units have a lower fuel requirement.
Who is a biomass CHP system suitable for?
A biomass CHP system with wood-fired power supply is particularly worthwhile for companies that require large amounts of thermal energy on a constant basis for their operations – even in summer. Our CHP units generate electricity that can be used for the company's own needs or supplied to the public grid. At the same time, the CHP units produce heat, e.g. for drying materials, for heating purposes or for the production of cooling.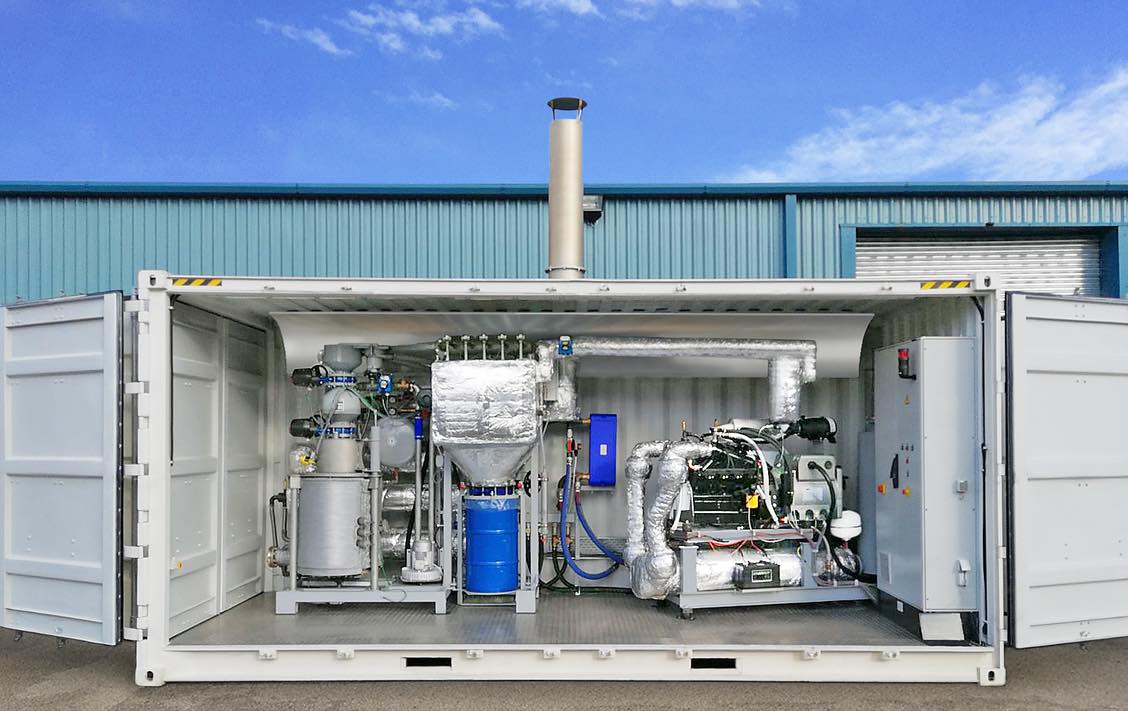 Our equipment is suitable for the following companies and industries, including:
Hotels, spas and wellness resorts
Agricultural enterprises
Food industry
Shopping centers
Wood processing industry, such as sawmills, carpentries, furniture manufacturers
Public facilities, such as schools, hospitals or cultural institutions
Residential complexes with high electricity and heat consumption
Properties with high electricity and heat consumption
Solutions for Industries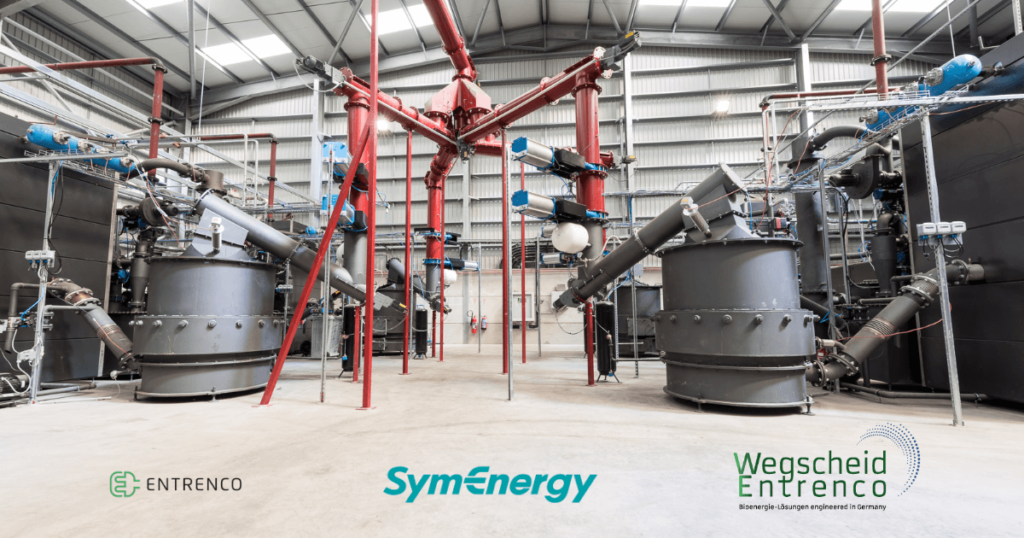 Contract signed with SymEnergy
BioEnergie Wegscheid (BEW) and SymEnergy signed a contract on April 7, 2023, for the purchase of a wood gasification combined heat and power (CHP) plant and associated peripheral equipment. It covers the construction of the turnkey biomass power plant Ikuno-Ginzan, which is planned near the city of Asago, Hyogo Prefecture/Japan.
For more information, please see our press release.
Are you interested?
Contact us now free of charge and without commitment. With a short information about your needs, the location of your company and what your expectations are, we can advise you on how a biomass CHP system can be used in your company.
Contact us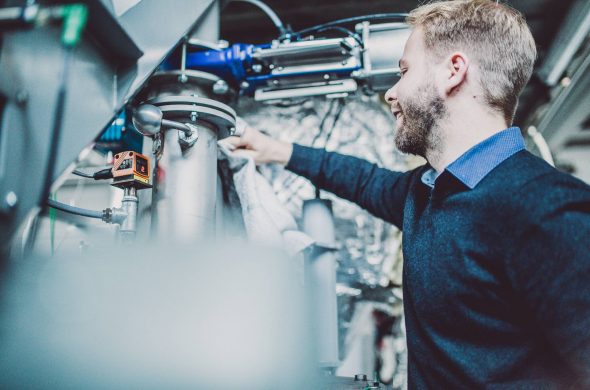 Services
Our services provide you with complete support - from planning to commissioning, inspection, maintenance and remote servicing. Learn more here.
More about Services