Sustainable village Naruko: Local energy production from unused resources.
In the ''Sustainable Village Naruko'', energy is generated for own use as well as a hot spring bath in Osaki City, Miyagi Prefecture. Previously unused forest resources provide the fuel for a local combined heat and power plant.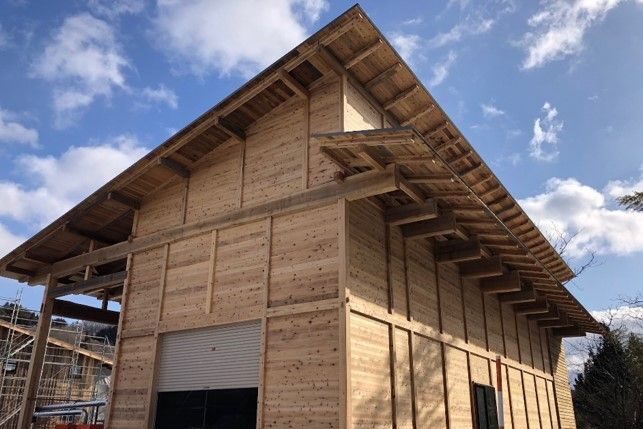 Goal of the village:
Energy for local consumption in Naruko as well as a hot spring bath in Osaki City, Miyagi Prefecture will be generated from local and renewable resources. The project also aims at regional regeneration through cascading use of forest resources, creation of new industries and zero CO2 emissions.
Solution:
An ENTRENCO "E5" cogeneration unit powered by wood chips was installed and connected to the district heating system.
The village was built entirely of wood from the prefecture and is supplied with heat from the CHP unit and a biomass boiler.
Biomass companies and forestry organizations in the northern part of the prefecture, where forestry is flourishing, are working together to revitalize the industry through the effective use of forest resources.
The village promotes local "symbiosis and cycle" and aims to use 100% of trees, only about 50% of which have been used effectively.
Facts village Naruko
Running biomass cogeneration plant since 2020
Power generation
E5: 49.9 kWel. for FIT system (feed-in tariff)
Heat generation
supplies 120 kWth, district heating system
Special advantages
Promotion of local industry through own local energy production
Effective use of local resources from surrounding forest areas
Would you like to know whether a biomass cogeneration plant is worthwhile for you? Get in touch with us. We will be happy to advise you.
Contact us